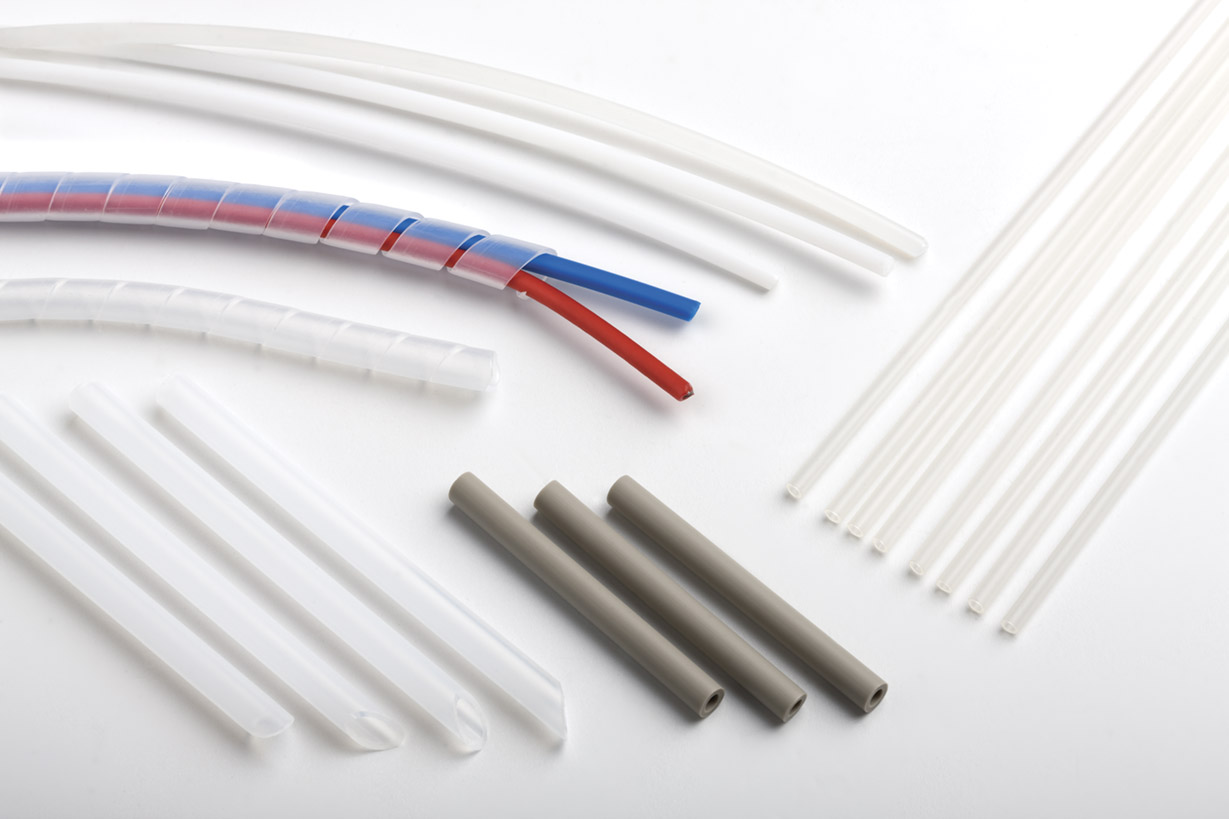 Polypropylene is a thermoplastic with excellent resistance to chemicals, steam sterilize and outstanding electrical insulation, maintaining properties even at high frequencies.
Its high resistance to chemical attack places its use on different elements in building chemical, pharmaceutical, mining and machinery in general that do not apply high stresses of friction.
Tubes produced in various diameters from 3mm Ø 90mmØ; according to customer request.
Tubes are available in a wide range of colors, according to client request.
Supplied in rolls or cut to size (in pieces).
It is also helically cut to use as a protector or grouping of pipes, cables, etc. (CINTUB)
Provided in coils or in cut parts in different lengths.
Highlights its high resistance to high temperatures, impact and crushing, which gives the advantage of slow aging.
It is the lightest pipe in the field of supply networks, rather inert to the aggressiveness of water and land.
Polypropylene decreases noise inside, besides being a good insulator of heat.
Working temperature range 0 º C +100 º C.
PP has a great capacity for elastic recovery.
Resistant to boiling water, so it can be sterilized at temperatures of 140 ° C without deformation.
Resists loading applications in a temperature of 70 º C without causing deformation.
High resistance to penetration by microorganisms.
Highly resistant to commercial detergents at a temperature of 80 º C.
Low density so it floats on water.
Its status as thermoplastics, allow softening when heated and may be bent and manipulated with ease.
Sprays and diffusers.
Cases and protections of medical and surgical items.
Guides
Profiles
Sanitary piping hot and cold water.
Pneumatic pipes at low pressure and temperature.
Automotive bushings and sleeves.
Batcher.
Electric wires. (Cases insulating)