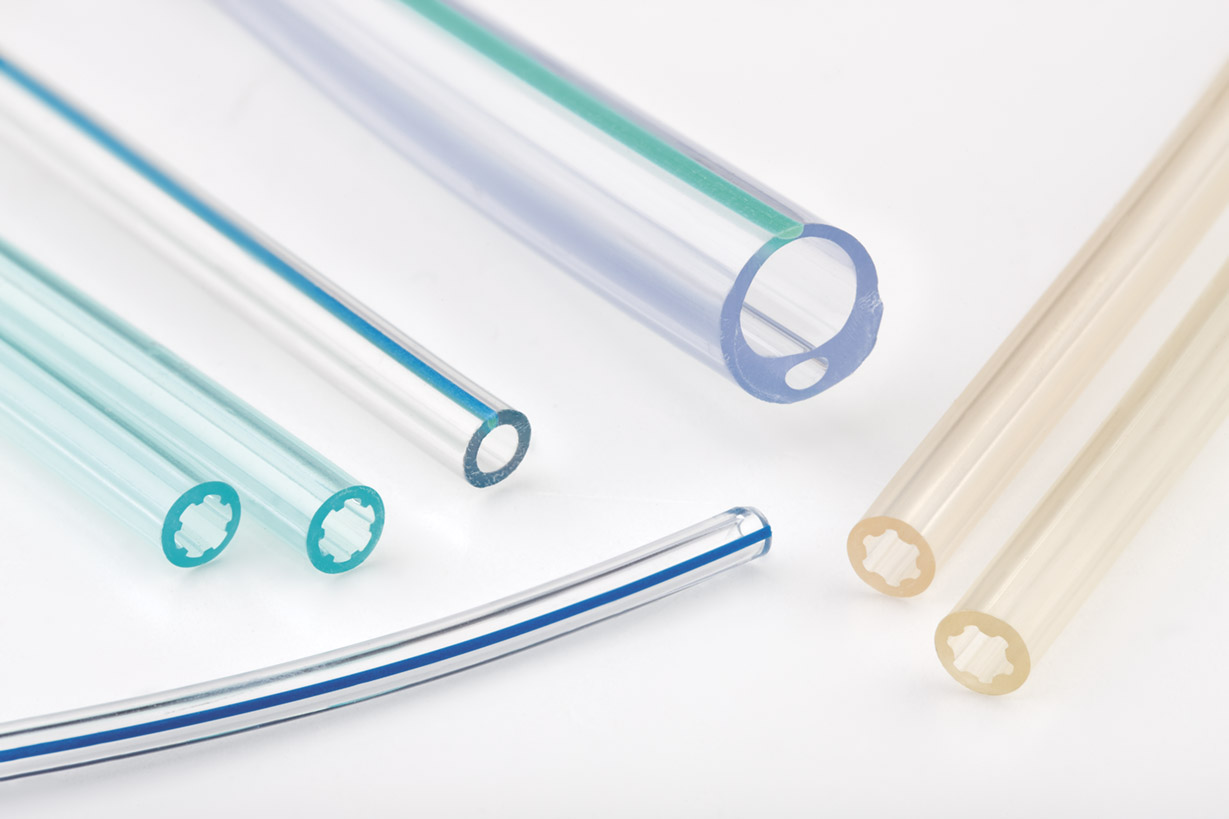 PVC tubes for medical applications.
PVC is the thermoplastic material most widely used in medical devices, because it is:
Safe, stable and chemically inert.
Versatile and easily transformed into the required item.
Usable inside the body.
Easily sterilized.
Excellent Cost – efficiency.
Transparent or opaque.
Flexible or rigid.
Easy to assemble between parties to obtain, for instance, blood transfusion sets, which do not cracks or lose their contents.
PVC tubing in automotive market:
Isolating sleeves, noise reduction or cable protection.
• Crystal Clear
• Satin
• Striated
• Different hardness
• Special non-toxic tubes probes, catheters, blood lines etc..
•Tubes Radiopaque lines with two or more inner holes.
Produced under the client specifications, we may supply:
Coils
Bobins
Cut and packed in hermetically sealed bags.
In the use of plastic in direct contact with the tissues or blood of patients, it is essential a high degree of compatibility. PVC is characterized by high biocompatibility.
Tubes manufactured in certified clean room free of particles.
Products for medical applications, pharmaceutical or requiring special manufacturing in clean room, free of particles.
Covers tubes, fittings, small pipes, micro-cases, etc.