Spirals or coils in PA11 and PA12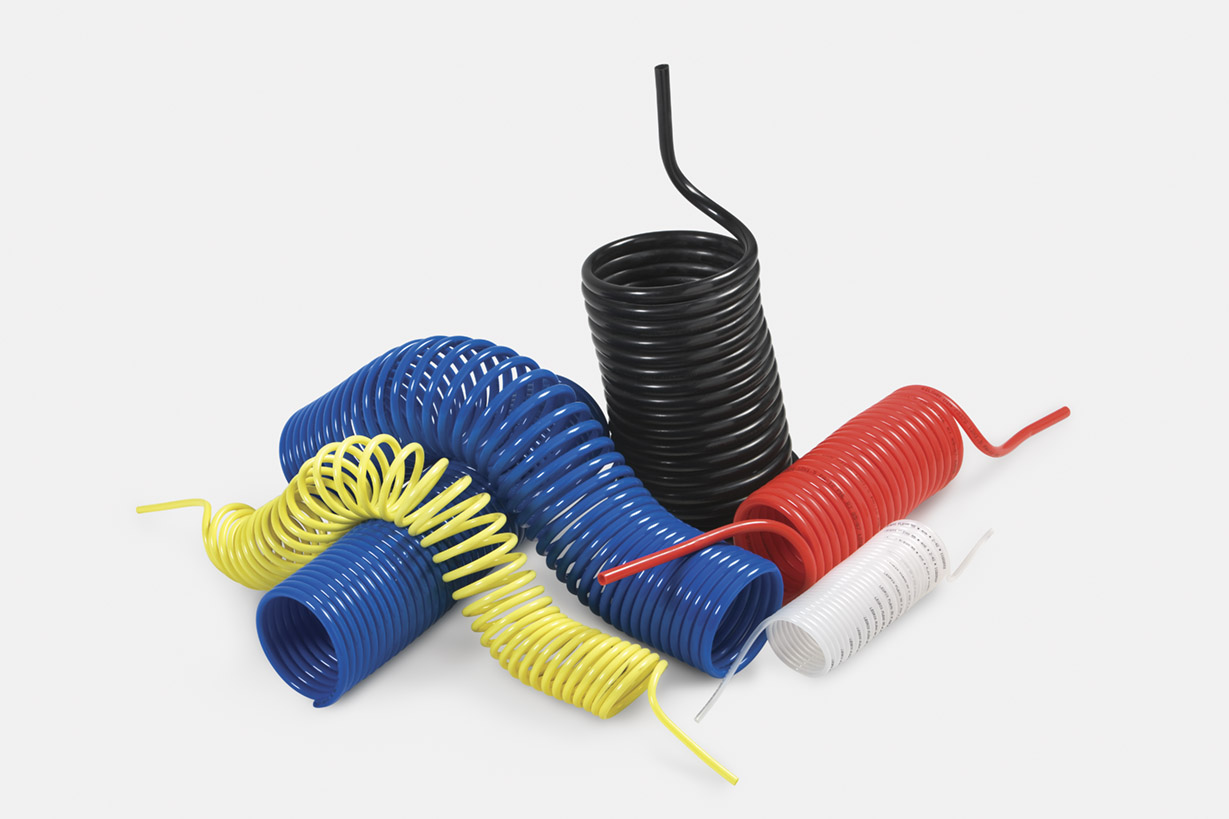 Manufactured with the latest technology from Polyamide tubing.
Flexible and durable.
Standard spirals in blue.
Also spiral-trailer truck 9x12mm red and yellow, expansion 6.5 mts.
Sizes and colors according to customer needs.
It come individually packaged or in boxes of 20 or 50.
PA12: Good resistance to oils, hydrocarbons and solvents
PU: High degree of flexibility, good abrasion resistance and impact strength.
Long working life with excellent resistance properties.
Good recovery
The spirals of Polyamide are ideal for use with pneumatic tools, vehicles, machine tools, industrial robots and many general applications.
The spirals of polyurethane are very flexible and with good resistance.
The coils (PA12 and PU) may be supplied with accessories, fittings at both ends.
| Ø | Total Meters Length | Working Length |
| --- | --- | --- |
| 4x6 | 7,50 | 5 |
| 4x6 | 15 | 10 |
| 4x6 | 30 | 20 |
| 6x8 | 7,50 | 5 |
| 6x8 | 15 | 10 |
| 6x8 | 30 | 20 |
| 8x10 | 7,50 | 5 |
| 8x10 | 15 | 10 |
| 8x10 | 30 | 20 |