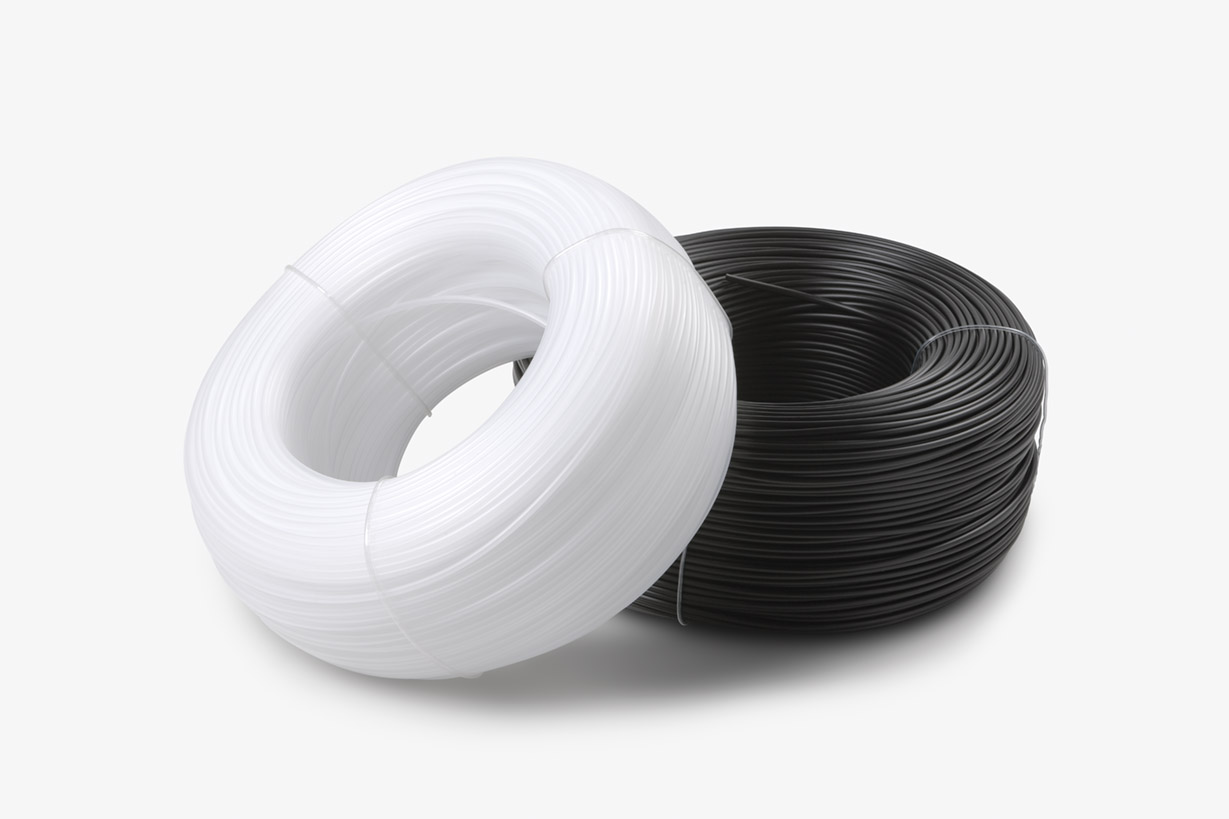 100% Polyethylene
High or low density Polyethylene for different applications.
Suitable for food, flexible, lightweight and chemically inert.
The polyethylene, have different characteristics, whether they are of low density (soft) which are very flexible and manageable, or high density (hard) that support better the high temperatures up to 70 º C
It is a light pipe (you can say that the lightest in the field of supply networks), rather inert to the aggressiveness of water and land.


The inner surface is completely smooth, which, from the hydraulic point of view, it is the pipeline that provides smaller load losses, thereby reducing the sections by 15% over traditional tubes.
The best performance against frost, as some types (polyethylene can support flexible deformation without breaking).
Due to its internal smoothness it is difficult to produce fouling of any kind.
As a thermoplastic, PE allows to shape when heated and can be bent and manipulated with ease, although some (polyethylene) are completely flexible.
Thermal and electrical insulation tubes.
Tubes from 3mm Ø up to 70mm Ø
Are available in various colors, according client request.
Supplied in rolls or cut to size (in pieces).
It also occurs helically cut for use as a protector and grouping of pipes, cables, etc.. (CINTUB)
Temperature range of -35 º C to 55 º C. Broken point at -70 º C.
Rugged, flexible and lightweight.
Suitable for a wide variety of industrial applications.
No plasticizers which prevents any contamination of the contents of the tube.
No taste or odor conveys what is being transported.
Suitable for transportation of a wide range of substances.
Chemically inert. See table at our web page.
It is a good barrier to gases, vapor and moisture.
Aerosols and broadcasters.
Covers and protectors of medical and surgical items.
Sanitary Piping hot and cold water. Typical irrigation pipe.
Pneumatic pipes at low pressure and temperature.
Automotive bushings and sleeves.
Batcher.
Electric wires. (Cases insulating)